JJL1200A Polysilicon Ingot Furnace
Introduction
JJL1200A polysilicon ingot furnace is specially designed for solar energy industry. It's mainly used in manufacturing high-volume, high-quality silicon ingot. It is a high efficiency and energy-saving equipment that adopts the world's prevailing heat-resistant mode in combination of advanced PC control system.
The furnace is designed as per the following standard:
GB/T 191, GB3768, GB/T4879, GB5226.1, BG/T13306, JB2299
Manufacturing flow of the furnace is as below:
Stainless steel furnace body → sealing parts mold → flange machining → furnace welding → welding line detection → furnace chamber 10kg water pressure test → surface sand blasting → surface passivation → finish machining → vacuum pressure testing → furnace general assemble
Working flow of the furnace is as below:
Feeding → heating → melting → annealing → cooling
Remark: feed the polysilicon material into the SiN-painted crucible and put it on the heat exchange platform. Close the furnace body and start the vacuum system to guarantee the vacuum requirement. Output the current to the heater by controlling the transformer. After heating for several hours the polysilicon will be melt and then open the insulation cage and directional solidify the silicon liquid through heat exchange system. Use annealing and cooling processes after it is fully solidified. After cooling down to certain temperature, open the furnace body and use the forklift to take out the finished ingot.
Advantages



1. Safety guarantee
Unique and reliable design for the safety of furnace, till now there is no even one safety complain from the market.
2.High cost performance
This polycrystalline silicon ingot furnace enjoys loading capacity up to 1200kg, saving significant finance investment compared with other furnaces in the market. Our polysilicon ingot furnace also has advantages of much less power consumption and much higher cost performance.
3. Recognized by the market
Till now more than 2300 sets of G5 and G6 furnaces and 225 sets of G7 furnaces are sold and installed, both quality and performance are recognized by the market.
4. Technical guarantee
We are staffed with over 40 engineers who focus on R&D of furnace technology to guarantee the leading level of our polysilicon ingot furnace and ensure that all users can get maximum benefit from using our furnace.
G7 ingot

G7 section infrared detection
Technical Parameter
| | |
| --- | --- |
| Model | JJL1200A polysilicon ingot furnace |
| Size of standard ingot | 1160 × 1160 × (350~395) (mm) |
| Weight of standard ingot | 1200 ~ 1300(kg) |
| Upgrade capacity | Can be upgraded to produce G8 ingot |
| Equipment stability | ≥98% |
| Water consumption and pressure | Flow >280LPM; pressure: 0.35 ~ 0.45MPa; temperature: (24±1) °C; temperature increase: average 8°C |
| Argon pressure and supply | 280kg per run, flow ≥100LPM, pressure:0.2±0.03MPa |
| Compressed air pressure and supply | 0.5 ~ 1m3 per run, pressure: 0.5 ~ 0.8MPa |
| Whole cycle time | ~ 90hrs |
| Max. working temperature | 1560°C |
| Normal working temperature | 1540°C |
| Extreme vacuum | ≤0.8pa |
| Electricity consumption | <6.5/kg (kWh) |
| Resistivity | 1-2Ω·cm |
| Average cell efficiency | ≥18.5% |
| Annual capacity | ≥16MW |
| Power supply | 50Hz, 3P, 415VAC |
| Total power | 360kW |
| Total weight | About 16000kg |
| Inside diameter of furnace body | 2400mm |
| Hot zone (W × H) | 1550 × 1550 × 1040mm |
| Dimensions (L × W × H) (mm) | 4500 × 5600 × 5110 (with stairs) |
Major Components
Steel structure platform
The platform of the polycrystalline silicon ingot furnace is divided into two parts: three outriggers in the middle position to hold up the furnace body and the driving device. There are four columns supporting the whole platform for inner inspection and maintenance. Under the platform, there is cable tray wire and cooling water pipe system. Compressed air and electric system which is not safe for operators are assembled on the higher side of the frame.
Remark: multi-furnaces can share one ladder and the platform can be connected in order to save space.

Vacuum furnace
The vacuum furnace consists of upper and lower furnace body. The upper part is fixed at the frame and the lower part can be lifted stably by three sets of ball screw bars. When the furnace is closed, the sealing rings on the flange will be pressed and the lock device will be closed. The flange on the upper furnace body can be dismantled for future maintenance. A peep mirror on the furnace top can be used for checking the inside status of the furnace.
The furnace body is welded with double layer stainless steel (outer 304L and inner 316L stainless steel). All welding joints are checked with flaw detection. The important welding joints must completely meet class II X ray (RT) flaw detection standard, and other welding joints should meet national UT/PT flaw detection standard.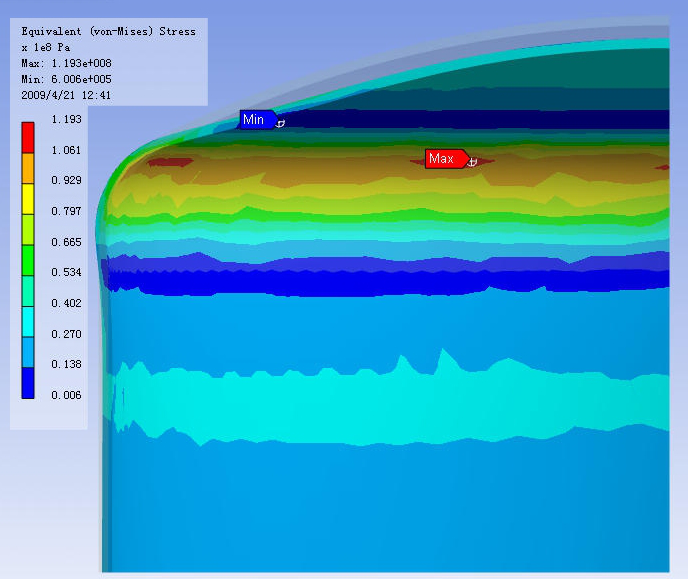 There's cooling system between the two layers of stainless steel to allow cycle cooling water to run, taking away the heat caused by directional crystallization and assuring safe operation for the furnace.
Remark: the vacuum furnace is designed by using professional software with precision stress analysis. Using high quality stainless steel and following strict welding standard help to ensure safety. Meanwhile, there is safety vent being designed to ensure safer operation.
Hot zone
The hot zone of our polycrystalline silicon ingot furnace adopts well-known professional liquid thermodynamics software FLUENT to simulate the thermal yield of 1200-1300kg multi-silicon crystallization. The main material of the hot zone is imported, and the hot zone has strict requirement on ash content and temperature to prevent pollution from the hot zone.
The hot zone is mainly assembled on the upper furnace part, and the insulation cage is welded by 310S stainless steel. The carbon fiber material is imported from global well-known brand and can be cut into many pieces for assembling. The design of the hot zone has sufficiently taken into account the convenience for installation and cost performance of maintenance.
There are four heaters at four sides and one heater at the top of the hot zone. The heat exchange block is set at the lower furnace body, while the furnace closed, four high tension graphite columns will make the heat exchange block hang in the insulation cage, it can help to open the bottom plate and use the cooling copper plate for cooling. The cage can be opened for crystallization.
The G7 ingot furnace has the following features:
Six-side heating, and three-zone control
Combined insulation screen with both vertical lifting and horizontal opening
Water cooling copper plate at the bottom
The hot zone can be upgraded to G8
Loading capacity: 1200kg
Power consumption: <6.5kWh/kg
Capacity: 35% higher than G6
Vacuum and gas supply
Vacuum system of this polycrystalline silicon ingot furnace consists of a vacuum machine, vacuum pipeline, solenoid valves and other pipelines, etc. All pumps for the vacuum machine are imported from global recognized brand.
The air supply system of our polysilicon ingot furnace is made up of mass flow meter and solenoid proportioning valve to allow convenient control of argon flux to meet the different vacuum requirements. The vacuum system and the furnace body are insulated by one baffle.
Remark: vacuum degree and argon supply will be controlled by proportional valve.
Water cooling system
Cooling water in the pipelines which runs through each part of the furnace and electrode can efficiently take off the heat produced in the process of crystallization, so as to ensure the safety of the furnace. Cooling pipelines are equipped with sensors which can reflect the working condition of the system, the cooling water which takes off heat will be re-cooled by exterior cooling water system.
Control system
Control system includes upper and lower PC, which is designed with Chinese or English interface. The upper PC is mainly constituted by industrial computer. It can display the working status of the furnace, monitor malfunction and alarm the operator. Lower PC is mainly constituted by intelligent control system.
It mainly consists of:



1) Industrial personal computer (IPC)
IPC can do works like process monitoring, data feedback (such as: temperature, water flow, etc.), alarming unusual circumstances, counting and recording parameters in the process of crystallization and generating charts.
2) Intelligent processor
It controls temperature, vacuum, argon air pressure, motion, crystallizing speed and cooling water flux.
3) Heater power system
The heater power system of our polysilicon ingot furnace includes high-capacity transformer and control unit to provide great electric current power to the heater. There sets of 120kW inverters control the top, side and bottom heaters.
4) Vacuum control system
Vacuum control system of the polycrystalline silicon ingot furnace is designed to control the vacuum system, gas flux and monitor the vacuum degree.
5) Detecting unit
Detecting unit has functions of detecting the position of moving parts, electrical power voltage, electrical current, silicon liquid overflow, temperature, water flux, etc.
6) Movement control unit
It controls the motion of lower furnace part and thermal motion.
7) Uninterruptible power supply
Uninterruptible power supply provides no less than 30 minutes of power supply in the situation of power failure.
10 sets of furnace can be set face to face, and there are two stairs at two sides for checking and maintenance. Factory width: ≥18m, height: ≥8m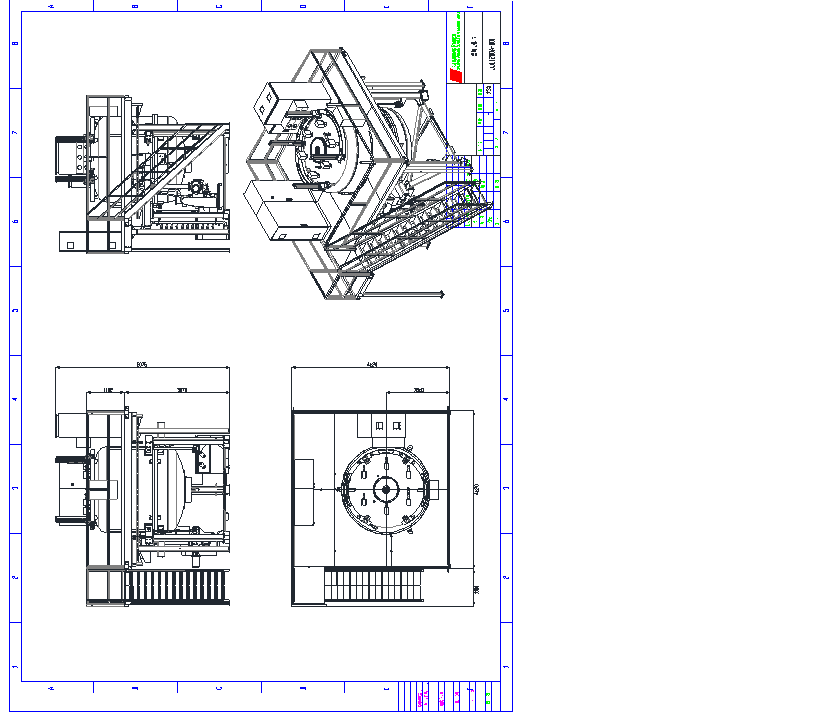 Main Part Supplier
| | |
| --- | --- |
| Name | Supplier |
| Water flow sensor | Danaher |
| DC driver | Eurotherm |
| Servo motor | Pacific |
| Servo control | Pacific |
| OPTO controller | OPTO |
| Gate valve | Vacuum Research |
| Exhaust ratio valve | Norgren |
| Mass flowmeter | MKS |
| Pressure sensor | INFICON |
| Default phase sensor | ABB |
| Current transducer | Sicuan Mianbo |
| Vacuum system | Domestic brand |
| Main switch | ABB |
| TC thermocouple | Cqode/Thermoway |
| TC protecting pipe | Imported |
| Graphite material | SGL/Toyo/Donghai |
| Thermal material | Kureha/Morgan/Aoyida |
| DC power | Caoyang/Mingwell |
| Limit sensor | Schneider |
| Solenoid valve | SMC/AIRTAC |
| Relay | Omron |
| SCR controller | Sicuan Yingjie |
| Pump contactor | Schneider |
| Main transformer | Yixing |
| UPS | Yishite |
| IPC | Advantech |
Spare Part List
Name
Model
Quantity
Sealing ring
O type ring/ TC1, TC2
φ7.52 × 3.53
4
O type ring
φ2.06 × 2.62
2
O type ring/lift
φ61.5 × 3.53
3
O type ring/spill detect
φ6.07 × 1.78
2
O type ring/spill detect
φ1.42 × 1.52
2
O type ring/crystal detect
φ9.12 × 2.65
6
O type ring/center view
φ34.52 × 3.53
1
O type ring/center view
φ94.62 × 5.33
1
O type ring/large flange
φ2200 × 6.99
1
O type ring/ vent
φ148.49 × 5.33
1
O type ring/vacuum
φ18.42 × 5.33
4
O type ring/vacuum
φ27.94 × 5.33
1
Ceramics
Ceramic spacer
φ64 × 95
2
Ceramic washer
φ100 × 5
2
TC1 protect pipe
φ9.5 × φ6.5 × 980
1pc for 4 furnaces
TC2 protect pipe
φ9.5 × φ6.5 × 1020
1pc for 4 furnaces
Thermocouple
1030/990
1pc for 4 furnaces
Graphite + CC
127 × 127 × 120
Connecting piece
4pcs for 4 furnaces
φ99 × 161
Graphite electrode
6pcs for 4 furnaces
260 × 175 × 105
Connecting piece
3pcs for 4 furnaces
38/19 × 209
TC1 protect jacket
1pc for 4 furnaces
M8 × 20
CC screw
2
M10 × 40
CC screw
2
M10 × 192
CC screw
2
M10
CC nut
6
M12 × 118
CC screw
2
M12
CC nut
4
M14×45
CC screw
4
M14×60
CC screw
6
M14
Nut
10
M24 × 1.5
Air exhaust guiding nut
2
1600°C, φ2400
Ceramic rockwool
3pcs for 4 furnaces
Electrical parts
SCR printing plate
1pc for 4 furnaces
Current transformer
1pc for 4 furnaces
Water flow meter
RFO 0.5", copper 156262
2pcs for 4 furnaces
Water flow meter
RFO 0.75", copper 156262
1pc for 4 furnaces
Middle relay
G2R-1-SN DC24V
1pc for 4 furnaces
Middle relay
G2R-1-SN AC220V
1pc for 4 furnaces
Middle relay base
P2RF-05
1pc for 4 furnaces
Installation and Production Requirements on Site
Before installation, the Buyer shall prepare the following items:
Factory building and foundation: width: ≥18m, height: ≥8m, foundation made of C25 concrete, with thickness of 200mm and flat ground.
Power requirement (depend on Buyer's condition):
Ingot furnace: 415V/3P/50Hz, 400KVA
Environment humidity: <85% (non-condensing), 5 ~ 30°C
Cooling water:
Single furnace >280L/M, inlet pressure 0.35-0.45Mpa, pressure differential >0.25Mpa.
Water temperature (24±1)°C. Average temperature rise 8°C (max. 12°C).
Water quality: in compliance with ASTM-D5127 (1999) TYPE EW-IV standard or GB/T 11446.1-1997 EW-4.
Cooling capacity: it needs to take away the heat and meets the requirement of temperature rise.
Compressed air: dry and clean compressed air in compliance with DIN ISO8573-1,3.
Air pressure: 0.5-0.8Mpa. Air consumption: 0.5-1m3 per ingot.
Argon: purity 99.999%, pressure 0.2±0.03Mpa.
Final acceptance criteria



1. No deformation or damage.
2. Good welding quality.
3. Well layout of water and air, no leakage.
4. Furnace body with shot blasting treatment.
5. Part tolerance complies with the design requirement.
6. Reasonable electrical wire layout.
7. Hot zone thermal material has no change within one year (except the silicon spill).
8. If large silicon spill happens (spill rate 70%), no damage on furnace body.
9. Furnace vacuum limit: ≤0.8Pa
Service
After signing the contract, we will offer training at our factory for the buyer's engineers.
We will send technicians for installation and commissioning at the Buyer's factory after the polysilicon ingot furnace is delivered.
Within the warranty, we will offer service for free if any problem related to the machine happens, but not include the wear parts. In addition, we offer life-time paid service after the warranty expires.
Service response time: within 24 hours from the notice of the Buyer.
Scope of supply
No.
Name
Material
Qty.
Parameter

A

Furnace body

1
Upper furnace body
outer 304L and inner 316L stainless steel
1
ID 2400mm
2
Lower furnace body
1
ID 2400mm
3
Lifting device
Electric guiderail
1

B

Furnace support and platform

1
Furnace support
Q235
1
2
Platform
Q235
1
4500 × 5600 × 5110mm

C

Hot zone

1
Thermal material
R200/0.16
1
2
Graphite material
R6500
1
3
C/C material
C/C
1
4
Insulation material
BN
1
5
Ceramic tube
AlO/ZrO
1/1

D

Vacuum system

1
Piping system
Stainless steel
1
2
Vacuum pump
1

E

Heating system

1
Transformer
1
360KVA
2
Electrical control system
1

F

Control system

1
Hardware
1
2
Software
1

G

Others

1
Special Tool List
| | | | |
| --- | --- | --- | --- |
| No. | Item | Specification | Quantity |
| 1 | Tool box | General purpose | 1 set |
| 2 | Ingot clamping device | General purpose | 1 set for 4 furnaces |
Hot Products